Go therefore and make disciples of all nations
Following the last command that our Lord gave us, as a church family, we are GOING to all the nations spreading the love of Christ as we go. FBC Starke is involved locally, nationally, and internationally for the cause of Christ. To find out more about how we are involved and how you can get involved, follow the links below. We look forward to partnering with you as we seek to fulfill the great commission until Christ returns to call us home.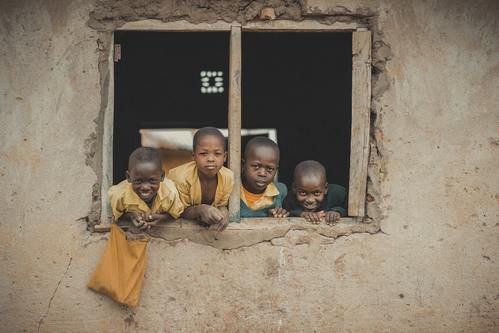 ...and you will be my witnesses in Jerusalem, in all Judea and Samaria, and to the end of the earth.
Local Mission Opportunities
The call to reach the nations for the Gospel of Jesus Christ must start at home. God has called each of His people to go and make disciples. For the early church, this meant starting in Jerusalem and then working outwardly from there. For this church family, our Jerusalem is Starke & the rest of the Bradford/Union County area. Below you will find ways that we are involved in our community.
Answers Resource Facility is a fully operational non-profit organization that has been serving women and families in the Lake Area region since 2011. We support women and families HERE within our community that are in need of hope right NOW.
We partner with the Bradford Food Pantry to provide much needed resources to the families in need in our community. As God has richly blessed us, we strive to be a blessing to others.
National Missions Opportunities
God has given us the task of reaching the nations with the Gospel of Jesus Christ. That mission starts locally and then spreads until the whole world knows His great love for them. Currently, we are partnering with two cities to share the hope of Christ with their people. To find out more information, click the pictures below.
International Missions Opportunities
On top of seeking to reach our local & national communities for Christ, we have extended our focus to the ends of the earth! God instructs us to go and make disciples of ALL nations. FBC Starke is seeking to do just that. Below you will find multiple opportunities for you to get involved with FBC Starke in the global task of seeing the Gospel proclaimed across our globe.
For over 30 years, New Missions has been establishing local churches and Christian schools in Haiti and the Dominican Republic—providing children with education, food, and medical care so they can grow strong and make an impact in their community.
Okoa started as a home for orphaned and vulnerable children. Okoa founders, Tyler and Liv Workman, had a vision to rescue children from dire situations. As you can imagine, once they moved to Uganda in 2012, their vision and dream began to truly take shape. What started as a dream to care for a few children, became a vision to transform entire communities.
Want to find out how to get involved?
Fill out this form below to get more information on the various ways you can get involved in the missions opportunities here at FBC Starke.